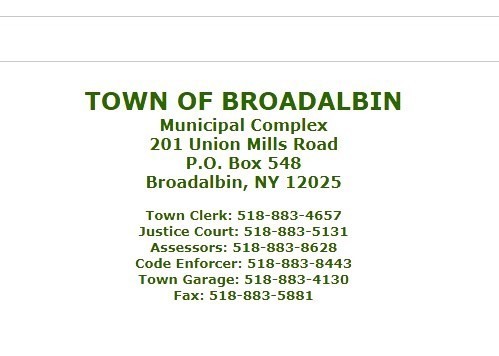 December 16, 2018---
The town of Broadalbin officials have taken some heat lately for an hefty 177 percent increase in taxes. The increase, while no fault of the present board or town Supervisor Sheila Perry — previous administrations adopted unbalanced budgets and did not plan for the future — is a tough pill to swallow for residents. And understandably so.
What most residents do not realize is that the actual impact will be around $100 for the majority of tax bills. We recognize many people are on a fixed income and that $100 to $200 is a lot of money to take from somewhere else, but for the most part, the increase is not enough to likely cause anyone to lose their home.
And while the majority of the residents now recognize why the taxes must be increased, they are equally upset they were not better informed by town officials. At a recent meeting, residents pointed out to town officials how the school district goes out of its way to keep residents informed when working on a budget. Even snow days are relayed to all town residents.
Supervisor Sheila Perry noted that the town now has a new website and it will soon have meeting minutes available and as much town news as possible.
These are all good things being done in the wake of some terrible administrative decisions in the past.
The steps Perry and the board members are taking to try and keep everyone informed and fix the mistakes of past officials are ones in the right direction.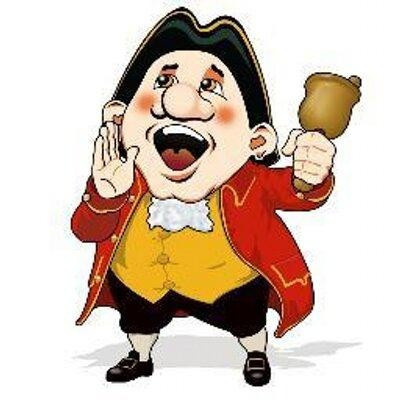 December 18, 2018---
NOTICE: Fulton County Real Property has graciously allowed the Town of Broadalbin Tax Collector to pick up the tax roll early.
Anyone who wishes to know what their tax bill for 2019 will be before the county mails the bills out at the end of December may:
1. Call Linda E. Eastman at 518-883-8306 between 10 AM and 5 PM Mon - Saturday.
2. Stop in to Broadalbin Christian Bookstore/Linda's Antiques to view the roll.
3. Message Linda through Facebook.
December 28, 2018---
TAKE NOTICE, that I, the undersigned Collector of Taxes for the Town of Broadalbin, County of Fulton and State of New York, have duly received the tax roll and warrant for the year 2019 and that I will receive tax payments at my business, 14 North Main Street, Broadalbin, New York from 10 AM to noon and 1PM to 3 PM Mondays, Tuesdays, Fridays and Saturdays, during the month of January, beginning Friday, January 4, 2019. No in-person payments will be accepted on Wednesdays, Thursdays, Sundays or legal holidays.

TAKE FURTHER NOTICE that taxes may be paid on or before January 31, 2019 without charge or interest. On all tax payments received after such date there shall be added interest (1% during February or 2% during March) until the return of unpaid taxes to the County Treasurer pursuant to law.
TAKE FURTHER NOTICE that pursuant to the provisions of law the tax roll of the Town of Broadalbin will be returned to the County Treasurer of the County of Fulton on the 1st day of April, 2019.
Linda E. Eastman
Collector of Taxes Town of Broadalbin
February 8, 2019---
The February Planning Board Meeting has been moved to the 28th (see Calendar).
February 14, 2019---
IMPORTANT NOTICE: Any senior citizen in Broadalbin who has not yet reapplied for the Enhanced Star program MUST do so by March 1, 2019. Please contact the Assessors office at 518-883-8628. The Broadalbin Assessors office is open Tuesdays and Thursdays 9AM - Noon and Wednesday evenings 5PM - 7PM. On March 1, 2019 the office will also be open 9AM - 4PM.
NOTE: Agricultural exemptions are also due by March 1st.
February 22, 2019---
The Youth Commission Home Show to raise funds for the NEW Town Park on Union Mills Road in the Town of Broadalbin to be held on Saturday, March 30th and Sunday, March 31st at the Broadalbin-Perth High School. Contact: Keith Buchanan at kbuchan2015@gmail.com or (518)598-9266.