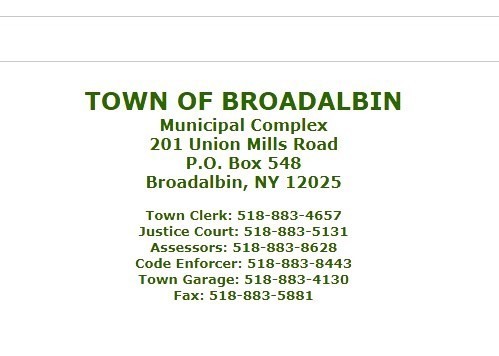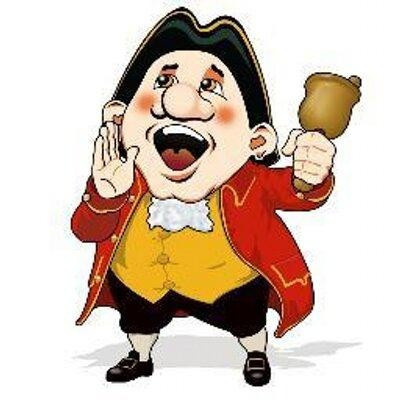 January 31, 2020---
NOTICE OF PUBLIC HEARING:
Please take notice that the Planning Board of the Town of Broadalbin will hold a Public Hearing on Wednesday, February 27, 2020 at 7:00 p.m. at the Town of Broadalbin Town Hall located at 201 Union Mills Road, Broadalbin, NY 12025, for the purpose of reviewing a minor subdivision of lands owned by Bill Dee Wade at 772 County Highway 110 having Tax Parcel Number 106.-2-6 in the Town of Broadalbin. Anyone wishing to view the minor subdivision application may do so during normal business hours at the Fulton County Planning Department or the Broadalbin Town Hall.
Mike Crispin, Acting Chair
Town of Broadalbin Planning Board
February 6, 2020---
The Town Clerk's Office will be closed Monday, February 17th, in observance of Presidents' Day.